HOME
What Cheer!
This is our Nice Comments page. We have the best and most considerate customers you can imagine, which, of course, causes us to feel very happy, fortunate, and blessed!

Why "What Cheer"? That's what it does to us: every time someone writes to tell us that they liked the pottery we sent, it cheers us up - bigtime! There's a town in Iowa called "What Cheer." Isn't that a great name? If we had a town, that's what we'd call it too. So here you go - these are some of the nice comments we have received from our dear customers. We hope you will like your pottery just as much as they do.
-Debra and Adam Ocepek
Ocepek Pottery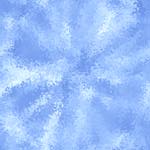 "Just wanted to drop you a note to say thank you once again. As you may recall, I'm the pastor that's been doing interim ministries for the past several years - and have been giving your communion ware as a parting gift to the congregations. I recently took a called position, so the set I ordered today will become, hopefully, the set I'll being using for the foreseeable future. Ordered the 'memorial' pattern. Just to remind us that the work is never finished (but God's grace is where we need it!)"

"I did not have the opportunity before, or more accurately, did not take the opportunity before, but I wanted to THANK YOU for your GREAT service and WONDERFUL product, in this case, a Pouring Chalice. It is rare to find one, rarer to find an affordable one, and almost unheard of to find a handmade one of such exquisite quality. We enjoy it EVERY SUNDAY! God bless you!"

"We are all so pleased to have this beautiful set for Communion. Thank you so much for allowing us to share your beautiful wares."

"Our pottery chalices are used every week to serve communion to our congregation. They are beautiful and very pleasant to use."

"My order arrived today and it is beautiful! I ordered this smaller set to be part of a new Sunday evening worship service I am starting at the church I serve. It will be a more casual/alternative service that will draw a small group. I will spread the word about your wonderful products. It is so good to know that you pray over each piece and they are so lovingly made. AND they are beautiful and will add to the ambiance services in which they are used. thanks and many blessings to you."

"We received the communion wedding cup in wonderful condition. Thanks for packaging it so well and for your prompt service. The cup was beautiful and was such a a special addition to the ceremony. Your talent as an artist is evident in the detail and beauty of this piece. I am expecting this piece to be used for many more unique and significant occasions for our family. Thank you!"

"Dear Debra and Adam, What a surprise it was to see the box from you on my front porch, as I was arriving home from my volunteer job at my church! You had told me you would send a replacement paten for the broken one that came last Saturday, but I had no idea it would come so fast. I must admit, I was nervous as I went outside to get it. If it had been 'clinking,' I think I would have felt as bad for you as for me, considering how much heart and soul you put into your ministry. It's perfect! And I will guard it with my life! I can't tell you how much I appreciated your wonderful, cheerful and prompt service throughout this transaction. I love the spirit in which you do your work, and I love the accompanying messages that arrive with the work We are using this set this year for a new Holy Thursday prayer service for our people who will become full members of the church on Holy Saturday evening. I will never cease to think of you two every time we use these vessels. Thank you once again for the Spirit-filled service!"

"Thank you for fast shipping and amazing items May God bless your business!!"

"Just wanted to let you know that I received the beautiful Chalice and Plate and it couldn't be more perfect. My husband is the lay director for a Walk to Emmaus retreat and had to have a set, he is going to be very excited when I surprise him with this, he is pretty rustic and country so this couldn't be better. Have already shared your info. with my Pastor here at church and will recommend your company to everyone I know that might be interested in buying some pottery. Blessings to you and your family!!!"

"I am delighted with the portable communion set that arrived yesterday. The pastor of our sister parish in El Salvador will be thrilled and it will truly be an important part of his ministry. El Salvador is riddled with gangs and the children of our sister congregation are not allowed to cross over into territories controlled by gangs outside of the area where they live - whether or not they are members of gangs (which we hope they are not). So pastor now goes to many of the homes of his parishioners, worshipping with them and bringing them communion, so it is a very different context from most of our home visits in the U.S."

"What a wonderful ministry you have in making pottery communion vessels. We are very pleased with the two pouring chalices that I ordered. Everyone who has seen them marvels at the beautiful design and excellent quality for such a reasonable price. As you suggested, I received my order in excellent condition within a week. We will definitely recommend your communion ware to our friends and colleagues."

"Hi just to let you know the set arrived safely and is fantastic every body who has seen it loves it. Just thought I would send you a couple of pictures of it in use and its travels. I visit a homebound member often and we have a service at their house so that was the set's first port of call. The second picture is the youth group we have just come back from our weekend away. We always have a service in the woods on the Sunday morning where we stay. It is held on a open air stone alter in a clearing in the woods it seemed to match the set you made perfectly. kindest regards and God bless.
p.s. the kids all have their hands up as they shouted peace as we took the picture to send to you. they wanted to send a sign of peace to you all."

"Dear Debra and Adam, Thank you so much for the Thanksgiving card. I love it and we are loving our Ocepek communionware. We use it every Sunday and it is as beautiful as the day we got it. Thank you for your good work. We at wish you a very Happy Thanksgiving and a blessed holiday season."

"God bless you folks for all you do for the Kingdom of God."

"Thank you so much for the work you do. Blessings this Thanksgiving and always!"

"Hi! Just wanted to drop you a note to thank you again for being willing to overnight our order on the communion set. Also to let you know that it was so beautiful and was very much admired and appreciated by the person for whom we purchased the gift. You do great work, and it was wonderful doing business with you!"

"Arrived yesterday, all intact. Absolutely beautiful…I'm looking forward to sharing this set with homebound congregants. Thank you for your wonderfully faithful response to such a spirit-led ministry!"

"Everything about the buying, recieving from shipping, and giving of the pottery was absolutely perfect. Thank you for being so professional and helpful. The communion set is beautiful and everyone loves it."

"Our new communionware was blessed yesterday at our Communion service, and used thereafter for the first time. We received great compliments, from the Priest to other ministers, and of course from the Altar Guild members. Everyone loves it! Thanks so much for making this available to us down in Texas, and for the gentle and thorough packing. Each piece arrived safely. If we need more pieces in the future, we will definitely be back in touch because you are at the top of our list."

"Just received the communion ware that we ordered. Beautiful! Everything in fine shape. We are a shared ministry and each year we have a new intern that comes. We are using this as his parting gift. Thanks again."

"The set arrived last Thursday! We presented it on Sunday and our pastor was very excited and impressed! At some point he may wish to order another chalice so he can use it for our services since we serve in two lines. Thanks for using your God given talents to gift others!"

"Just wanted to let you know that I received your package yesterday, and it all looks wonderful. I took it to the Church this morning and they thought it was beautiful too. Thanks for getting it to us so quickly! Just thought I'd ask, how many hours did it take you to pack it up :)"

"Dear folks, This note is simply to say that I'm very pleased with the home communion ware I recently purchased from you. And I will be happy to refer others who may be in need of communion ware to you."

"I ordered the communion set for our church. The purchase was made from money that we received in memory of a long time church member who recently passed away. The Otoe pattern is especially beautiful and I was happy to see that you had added a small dish which we use on top of the chalice, which eliminated using a flimsy doily. The family of the church member who passed away was very please that such a beautiful communion set had been purchased as a lasting memory of their mother. Many thanks."

"Dear Adam, dear Debra, Simply to say that the Communion Set reached at lunchtime today; and I have to say that I am utterly delighted with it. Sometimes internet pictures don't quite give the real story, but the Communion Set is exactly as I had hoped, and exactly what I had been looking for over quite a long time. I am holding on to Debra's 'blurb' about the ministry of ceramics you exercise; it seems to me a wonderful summation of what Christian craftsmanship is all about. One of our two little cats, Sumi, had a wonderful time helping me unpack the parcel and examining with great interest the polysterene chips and newspapers involved. She was rather put out when it all had to be cleared away. So you have brought a good deal of joy to our household today. I hope and pray that God will continue to use you and bless you in your work. Thank you again for all your patient and thoughtful help over this purchase. My experience of your fellow-Americans has always been one of great courtesy and great generosity, and it has been so again with you. Every good wish to you, and the assurance of prayers for you."

"I just wanted to email to say that I've received the communion set, and to say a huge thank you! It's beautiful and I can't wait to use it! Thank you for blessing me and those whom I serve in this capacity for producing something which honours God in its beautiful simplicity. Every blessing for your ministry."

"I just wanted to write and let you know that I received my order today, for the Otoe glaze, Eucharist Set. Considering that I placed my order on Thursday, and needed this quickly, I was pleasantly surprised to receive it today. I had to tell you that the set is more beautiful than I imagined. It is exactly what we needed at our church and it is lovely. As you truly understand, we did not have a lot of money to spend on this, as we are a small church with an even smaller congregation. No matter what the size of our congregation, we are devoted to our little church and it's history. We recently celebrated our 150th anniversary. I am just so happy with my purchase, and your beautiful work, I cannot wait to show it off on Sunday. Thank you again for giving me the opportunity to purchase such beautiful pieces from your skilled hands."

"If every business transaction was as swift, courteous and simple as this, over thousands of miles, what a happy life we should all have! Many thanks for your careful help in this; I am so delighted to have found your website and, as so seldom happens, exactly what I was searching for there."

"On another note – having ordered and used this Memorial pattern set previously, I want you to know that this style and finish is one of the most remarkable ways to share communion. My congregation was obviously touched by the sense that they were truly sharing in the Cup of Christ – they felt that this set could have like the ones on the original table. Thanks for making such a special set."

"We have just received our order last week and used it for the first time in our service this past Sunday. We love your set so much, and received so many compliments from our congregation!"

"Dear Debra, Just wanted to say thank you again for wonderful service with the travel communion set I bought for my sister. She just opened it today and absolutely loved it. She read your brochure with great interest."

"Thank you, I received the communion ware today. The pieces are beautiful, and I know they will bring pleasure to our congregation for many years to come."

"Just to let you know the set and case arrived in perfect condition! The set is even more beautiful than it is on line. Thank you again for everything!"

"Adam and Debra, thanks so much for sharing the new communion ware you are developing. I ordered and received last week the little cup and paten, gave one to each of two of my friends and kept one for myself. We are in the Association of Roman Catholic Women Priests, and use stoneware like this because it is close to what Jesus had, just as you said. I do like the ones on your site with the cross cut out as well! I will send on your email with pictures to my other sisters in our Association! And, I hope to be ordering a set for myself in sept or oct. Thanks again!"

"Howdy! Just dropping a note to say I received your shipment and was delighted!!! More than that, I was excited!!! Thank you ever so much for your attention to care on the craftsmanship and care in packing. Everything was received in perfect condition!"

"I just received the Otoe Communion Set that I ordered for my daughter-in-law who just graduated from seminary. Thanks so much for all of the care in packing. The set is beautiful and the craftsmanship is flawless! I'm sure that she will appreciate the little flagon stand. The set will be used in NY where she has been appointed as the pastor of two churches. I'm sure that she will enjoy using this set for many years and will have many fond memories of using it. Thanks again!"

"Thank you so much for the beautiful pottery pieces. They arrived in plenty of time. Pastor loved them and is anxious to use them. I will be sure to pass around a good word to help with this gift from God. God bless you both in your meaningful work!"

"Arrrived yesterday... BEAUTIFUL! Will be used in both our monthly nursing home services. God bless."

"The package with the chalice and plate arrived today in perfect condition. Thank you for your prompt shipment and quality product."

"Thank you very much, for not only a first class item, but also your prompt and excellent service. I hope that one day we can do business again."

"We have an in-home church and we travel from one home to another. Each Friday night we meet at someone else's house to have church and praise God. They are all so amazing. I love the work you put into it and why you do this. May God continue to bless you."

"Thank you for a speedy delivery and a wonderful product. Most of all thank you for providing a beautiful set for my future family to worship with. I wanted to tell you of the journey your work will be taking, in an attempt to encourage you in your work. I will be proposing to my girlfriend this coming Friday. As a part of my proposal to her, I will be having a time of communion and prayer with her. She has taken communion most every Sunday for her entire life, as she grew up in a Church of Christ. Upon conversion 6 years ago, God called me to a small Baptist church in my hometown. As a church, we take communion about 5 times a year. However, I was a member of a Christian church when I moved to Florida for about 9 months, where we took communion every Sunday. I do not feel God calling my future wife and I to another church at this time, and as the Spiritual Leader, I feel I need to provide for my family weekly communion. I am training to go into full time ministry and I feel the need to provide this for my family very deeply. You have helped me fulfill this desire to worship with my family. The set is beautiful, and I promise you it will be well used and well taken care of. Stay strong and cling to God in everything you do. I hope that God provides to opportunity for me to purchase more of your work or encourage others to do so."

"As a side comment, thank you for the ministry that you do. I'm an interim pastor, usually spending about two years at each church that I serve. For the past several years I've been giving my congregations your communionware sets as a parting gift. For the past two churches I've given them the Memorial glaze. My final message is about the 'unfinished work' that lays ahead...but how God's grace will carry them through. Just wanted to let you know how much your work is appreciated."

"Debra and Adam, Just wanted to let you know that the 6 intinctoriums and chalice we ordered/requested/pleaded for (!) have all arrived….safely…and they are beautiful! Everyone is very pleased and so excited that they are here in time to use on Christmas Eve in our new Worship Center. Thanks so much for working with us to make this happen!! We appreciate any finagling (sp?) you had to do in order to make it all work."

Thank you very much! God's blessings! "Just wanted you to know that the set arrived bright and early yesterday morning! Awesome, as always – I am sure it will be a cherished heirloom for my son and his wife. Richest blessings on you and your family throughout the Christmas season."

"Your beautiful communion ware is being used regularly at our church, and it has been my joy to learn of your art and Christian manner of doing business. All good wishes for your continued ministry."

"Dear Adam and Debra, Thank you for the beautiful e-card. Your ministry is very valuable to the Body of Christ. May the Lord be praised for the good work you are doing."

"WOW! I'm so amazed. I knew these pieces would be good, but you have exceeded my wildest expectations. Thank you so much. Our contemporary service will enjoy them for many years to come."

"Thank you for the lovely pottery. This past Sunday was our pastor's ordination and the gift of your communion set was used in her service. It looked lovely but the best part was being part of going to the table of Jesus."

"It is here and it is BEAUTIFUL! We are so happy with the color and the 'organic' nature of the pieces!"

"My mother is also pastor and liked my set so much she bought one for herself. My set was given to me by a friend as an ordination gift."

"Debra and Adam, this is just beautiful! What an awesome wedding gift this would be wouldn't it? Hope everything is going well for you and that your business is prospering. May God continue to richly bless you in this field of ministry."

"I am so exited to have found your website! the plain simple design without a lot of glaze is perfect for our Holy Thursday last supper communion service! Thank You."

"Hi, Just a quick not to say that I received my order today in good condition. Thank you for the care and attention to detail in the shipping process. I looks wonderful and I am proud to own such a wonderful piece. I look forward to using it asap for celebraing the Lord's Supper. If any friends ask me about it, I will be sure to refer them to you. Thank you so much."

"The package with our chalice, paten, and two mugs arrived at lunch time here (a retirement community). So I opened the well packaged contents on a table in the dining room with the Episcopalians who were there standing around. Everyone in the room was excited—and much admired the vessels as I unpacked them. Beautiful work which will add greatly to our spiritual life and a joy for all to behold. Thank you."

"I was barely able to resist the RED COMMUNIONWARE eMail you sent awhile back, just barely though. However you are bookmarked because I like to look at the specials every so often. When I saw the 'This is what happens when Deb plays with clay' cup I was overcome."

I already have a travel set, and a little blue cream cross cup which I love dearly, so I have no reason to oder again except that it's too beautiful to resist. "You have awesome products and I really like it!"

"Thanks for the beautiful Pentecost communion set I received. It's absolutely wonderful and I can't wait to give it to our pastor. Thank you so much."

"I am so grateful to you both. Adam, with due respect, most especially to Debra, for her special gifts and talent. Our communionware is so beautiful, and was extremely well received by our congregation. We look forward to receiving the remaining part of our order. Blessings and Praise!"

"I just wanted you to know that I am really thrilled with this beautiful set and know that it will go a long way in pointing to the glory of what our Lord has done for us."

Bless you in your ministry! "Just wanted to let you know the pouring chalice arrived this morning. Just in time for Maundy Thursday services. Like the others, it is beautiful. Thank you again, so much!!!"

"Thanks for your help the other day and I got an email that the sets are on their way. I sent you by mail one of the the hand-outs that were prepared for our church, to enlist new people to serve. Now I am attaching some pictures that were taken in preparation for that hand-out. As I told you we love the sets and use them the first Sunday of every month since 2005-2006!"

"I just ordered my 4th 'Pastor Travel Communion Set' in Neuhaus (blue). The first three included one for myself and two as gifts for young pastor - colleagues. This fourth one is another gift (for another young pastor - colleague). They're gorgeous; they're perfect for serving small groups, nursing homes, hospitals, and shut-ins. They're **SO** much better than the little (and overpriced) commercial travel communion sets. I cannot recommend them highly enough!"

"I just received our chalices and patens. I cannot begin to tell you how pleased I am with them. They are beautiful beyond words! Thank you so much. Thank you also, for the information about how they came to be. Knowing they came from such loving people means so much. You have truly found your calling. Our Pastor has not seen them yet, but is so excited over knowing we were acquiring them. Thank you for being so wonderful to do business with. You made a task that I did not know too much about be so easy. God Bless and be with both of you."

"Dear Debra and Adam, My Disciple set of communionware arrived today in perfect condition. It is just what I was looking for; simple, rustic, and understatedly beautiful. I will most certainly spread the word about your pottery, and your fantastic customer service. Thank you"

"I am really excited to use this wonderful pottery for our celebration of sacrament. We will use it and dedicate it on Maundy Thursday this year. Thank you for your ministry and for making it affordable to churches."

"Thank you! I ordered and received the Remembrance Set in Memorial a few weeks ago. The set is so beautiful in it's graceful simplicity, I have just ordered the same set in Neuhaus for my sister and her family for Easter."

"Hi Debra, Just wanted to let you know that the one piece intinction set arrived today safe and sound! It was packed really well! It is beautiful and I look forward to using it! Thanks so much for your service to God."

"I picked up the package yesterday afternoon on my way home from the church office. The Communion Cup is absolutely beautiful. I know that it will be a special gift for our friend and colleague that will be installed on Sunday at the First Congregational Church (UCC). Thanks so much for sharing your special talent with us and all that purchase your wonderful pottery."

"I wanted to tell you that we received our order yesterday (Friday). As always we are VERY happy with everything. Very Beautiful... Thank you for your ministry to the church."

"I opened my boxes today. The Communionware is breathtaking. Thank you. Thank you. Thank you!!!!"

"We are SO pleased with our new communion ware that we ordered for the church. They are beautiful! Thanks for the great packing job that the "Good Stewards" at Bethany United Church of Christ! All of the pieces arrived in great shape. We will certainly share your website with other churches in the area if they are looking for communion ware."

"Dear Debra and Adam, We just received the set of communion ware that I had ordered just a few days ago in the Otoe glaze. I must tell you, I am pretty good with the English language, but I am having difficulty finding the words to express how extremely pleased we are with your creation! The design is perfect for our setting, the various items are meticulously crafted, and even the attention to making sure the flagon does not drip is greatly appreciated. And the packing - well, no need to mark the box as fragile; I think a forklift could be dropped on the package and it would have survived! Thank you so much for fashioning just what we have spent many months searching for!"

"Dear Ocepek family, my order arrived in perfect condition and I love it. Thank you for always taking such care to pack each item, and for being so prompt in sending orders. I don't order a lot, but am always blessed by what I order from you and look forward to its arrival. This little box is a gift for my Mother and I know she will love it. Thanks again."

"Hi Debra and Adam, just thought you might like to see a photo of my recent order from you as it was used Saturday at my daughter's wedding. The groom's parents and my husband and I gave this set to them as a surprise wedding gift. The pastor presented it to them and had them use it to celebrate Holy Communion to seal their marriage covenant at the end of the ceremony.Once again your creations are a vital part of my life."

"Your work is so beautiful and such a tribute the talent of the 'potter's hands'."

"I'll look forward to getting the new pieces. And, thank you very much. I enjoy your work immensely!"

"We received our Communion Chalice Set, it is beautiful. Thank you so much!"

"Just to let you know that I received the communion set and all the extras in good order. Everyone was extremely pleased with look and quality of the product. Thank you so much for your help and quick response."

"The set ordered for me for Clergy Appreciation is awesome. Thank you for the beautiful work. It is special for several reasons, however the most powerful reason is that I discovered you are from my home state, Ohio. That makes it even more precious. Through all of my years of pastoring, I've had the wonderful privilege of using travel sets that were from my dad, both of my grandfathers, a grandmother and an uncle. As much as I love those sets, it's wonderful to have one of my own and for it to be ceramic, which I love. I look forward to using it as I go from facility to facility visiting my patients. One of these days I will be ordering a small travel chalice and look forward to adding it to the set. I've given copies of your brochures and pictures to several co-workers who plan on ordering for their pastors. God bless you in the wonderful work you do."

"Thank you so much for this resource! And for the prayers! We will include you in ours, as well."

"Thank you so much. We love our communion ware and thank you for your prayers as you make the pottery. We will also have you in our prayers next Sunday."

"I am in my 50's and just getting started in becoming a chaplin/priest. I feel I have always had the 'calling' but never the opportunity to get it started. My goal is to bring Jesus, by way of the wine and the host to seniors who are 'shut-ins' and can't get to church. One of my dearest friends had given me a Chaplin Traveling Set recently and it is just beautiful. It's perfect for what my goal is. I have read the brochure enclosed with the set which explains how you not only make the sets, but how you think about the Last Supper and imagine that you are making the pottery for that supper. The celebration of that Last Supper and the following last days of Jesus' life is my favorite and saddest time of the year. The sets are beautiful and I am inspired by them and you; what a great ministry you have."

"Just a note to let you know that the Neuhaus Chalice you sent arrived safely today. Absolutely beautiful. My wife was surprised at the pouring lip on a ceramic chalice. Of course, there are several displayed on your website. Thanks again for your prompt service. The chalice will find good service in our prison ministry."

"It arrived! Thank you so much for providing this communionware for our special needs. Again thank you for all the thought and hard work that went into making this intinction set for us. I don't have any artistic skills and although I cannot fully understand the difficulty of this project, I do know that anything handmade requires a special talent, and God has given you yours. Bless you in your ministry."

"I wanted to tell you that the Communion ware that I purchased from you and then donated to the Church is being used every other week and is a blessing to our congregation. Thank you for your service to our Lord in creating these beautiful works of art that, in turn are used to Bless the Lord in service to His people."

"I received my order and everything was great. Thank you so much for the lovely vase. You are so kind. May the Lord continue to Bless you."

"The pottery arrived today and it is beautiful! It will look so nice on our altar. Thank you - We will enjoy it for years to come."

"I wanted to send a quick note to say Thank You so much for the quick delivery! The communion set arrived yesterday and it is absolutely perfect. It is a Christmas gift for my mother-in-law, an ordained Presbyterian pastor who is between calls right now. My hope is that this set will help remind her of her call to the Ministry of Word and Sacrament and encourage her in hope that God has a plan for her life and work, even though she does not have any prospective jobs on her radar right now."

"I've sent your web site link to a couple of people I know. Once I'm finished with finals this week, I'll take the time to send it to a number of people I know who will appreciate your company's craft."

"Thank you so much for taking time to help me with the questions I have regarding our new communion ware. You answered my questions with knowledge and understood my concerns."

"I purchased this chalice and paten set more than a year ago when I first began to feel the Lord leading me to start up a liturgical fellowship. I used it once at my old church, but tomorrow it finds a new home in a church plant in GA. Everybody who sees them thinks they are beautiful."

"Thank you very much for your help. I received the new jug. Thank you very much for your very rapid response to my call of help. It is much appreciated."

"I use your pottery in worship quite regularly. Thanks!"

"I love your work! "

"Thank you making your ministry part of our ministry!"

"I love my communion set. I am a chaplain in a hospital and it's perfect here. It has such a spiriutal quality about it."

"We purchased a gift for my nephew who had just graduated from seminary and he and his wife loved it. They get comments from everyone. Glad I found your website."

"We were so proud to use the goblet from your company at our son's wedding."

"I Love Ocepek Pottery!!!!"

"We love our communion set. Thank you for the love and prayers it came with!"

"Love your stuff! Have ordered more than three sets!"

"Thank you again for your dedication to making beautiful Communionware. The set I purchased from you for my church back in 2005 continues to delight and inspire all who see it and use it."

"Thanks for your service in our Ministry at Lebanon United Methodist Church."

"I thought I would let you know that your comunionware will be used in our Great Communion celebration. Thanks for your work."

"We appreciate you and your ministry. THANK YOU for all you do. Be Blessed and Be a Blessing"

"Beautiful craftsmanship!"

"It is impossible to express to you my thanks for the Communion Ware. Just the absolute beauty of it makes this most Holy Sacrament more meaningful. Please don't ever stop making this just in case someone breaks a piece."

"My husband and I love your products and service, and even more your heart for the Lord! Thank you : )"

"I continue to enjoy the communion products I've purchased from you. God's blessings to you and yours."

"We love using your products at church."

"All of your pottery is so beautiful."

"Our pastor loved the gift of his communion set. We gave him an additional one as well for another occasion, so he would have two to serve our congregation with. He is a young man, and I know he will cherish them throughout his life of service, wherever he is at, and whatever congregation he is serving. Thank you so much!"

"When I was asked to take over communion setup, I was delighted to have received an Ocepek set for my first time at the task. I chose a burgundy cloth, the challis, paten, and pitcher with a loaf of dark, round bread. Ever since we have been creating vignettes for First Sunday."

"I enjoy using your communion set while I was down-range. It added a true feel for what Jesus most likely used. God bless."

"May God continue to bless you and your ministry as you serve Him."

"Your pottery has made a wonderful addition to the central thrust of our worship. We keep three pieces out on the table constantly and use all the matching pieces when communion is served. It is both beautiful and tasteful. Keep up the fine work!"

"Thank you so much my dear friends in Christ. I am greatly blessed every time we celebrate Holy Communion because in addition to the wonderment of the Holy Sacrament, I use the set that you made some 8 years ago. I cherish that so much and on October 4 you can be assured that as I celebrate the Sacrament, I will give thanks to God for you and your skills. I do hope that this economic recession has not hurt you too much. I know that at some time I will purchase a new set and retire this one, but since it was my first it will always be special to me. May God Bless and Keep you forever in his Love and Grace."

"You have a great gift and was uplifted to read your comments on your motivation for your work and how you are giving back to the community of Christ."

"Love your work. Praise the Lord for this wonderful gift at work for him. "

"Y'all are awesome! Have a great Thanksgiving and a Christ filled Christmas! "

"Dear Debra and Adam, We are greatly enjoying the use of the Memorial style communionware that we recently purchased from you. Thank you for serving the body by employing your gifts and talents in creating the beautiful communionware. You've been a great blessing to our congregation!"

"I love my communion chalice! We may purchase a full communion set in the coming year. "

"Those people who notice such things, really like our communionware. In fact it was pictured on the altar of our newly renovated sanctaury for the rededication ceremony. It is well made and lovely. A wonderful tribute to that which it symbolizes. "

" Just wanted to thank you for your communion set. It was a beautiful touch to our wedding. "

"I received the communion set today - it is beautiful!!! Jeff and I will be married on September 12th. We will use the communion set as the very first thing we do as husband and wife and place it on display in our home as a reminder of how blessed we are! Thank you for sharing your talents."

"Thank you for your beautiful liturgical art! "

" You all have wonderful communionware it was a great assett to our church. "

" I am continuing to use my communion set with great pride and many blessings. Thanks so much and may your Thanksgiving be one of wonder and praise. You are truly Thanks givers in your ministry of pottery and running the business with such care and love. "

" The communion set I ordered last year was well-received by the First Presbyterian Church. It is now used each month for communion. It was one contribution we made while my husband was their interim minister last year. "

" I LOVE YOUR POTTERY. "

" I have appreciated the prompt and courteous transactions I have had with you."

" Everybody loves the quality and the presentation of your products."

" I received the communionware on Monday. It's beautiful. Thanks for sharing your God-given talents with our congregation. Bless you! "

" Thank you all at Ocepek Pottery for producing and providing such high quality communion products! God bless and keep up the good work. Love your items. "

" Your pottery is beautiful. Our son and daughter-in-law loved their Blessing Cup. I will be contacting you again!"

"The piece we purchased earlier this year was beautiful. The recipient has enjoyed it thoroughly."

" LOVE your products. They're always beautiful and of wonderful quality. "

" We are so blessed by your vision for your communionware and by our set. "

" I love your pouring chalises!"

" What a wonderful Christmas gift - as usual your thoughtfulness is showing! God Bless."

" I love your work!!! and the honesty and kindness that you offered me when I made my last purchase has made cause me to happily share your name and website with many of my clergy friends! Blessed be the Lord for you and your wonderful gift."

" I love your products (wonderful) and more importantly... The attitude and care that you show to your customers! "

" The Communion ware that I purchase from you in memory of my father has been a wonderful addition to our church. Everytime we use that set for Communion I have a warm rememberance of my father. And I thank you for that. "

" Your spiritual art, your invitaton to dine with God is a Holy and beautiful gift...we love it. "

" I really love my Pastor's Travel set that I received as a gift from a friend. "

" Sure enjoying our communion set here at the Retirement and Health Center. Many have commented about its beauty and how it adds to a sense of celebration. "

" Your products are absolutely beautiful and of great quality. Thanks for helping me in the past. "

" Earthy and spiritual, really like the products, we (husband and I) are in seminary and would like to have a set to use to serve communion when we are commissioned"

" I can't begin to tell you how beautiful our new communion set is. It was most touching to read your note saying how you pray for the people as you create the pottery. To know that, before the Communion Wear ever took shape, before they reached our altar, they were blessed, fills me with a sense of the holy. You will always remain in the prayers and hearts of our church. "

" The Comunion Set OTOE I ordered arrived today. It is beautiful. Just what I wanted -- something earthy and basic, pretty but not fancy. After teaching most of my life, I finally answered God's call to ministry at age 59 and have been looking for a communion set for some time. My Mom bought this one for me as a gift at the end of my first year in ministry. I've been eagerly awaiting its arrival since I ordered it."

"Thanks again for all your great help. Our newly ordained priest, really loves the communion set."

"I just had to write and tell you how much I apreciate having one of your beautiful communion sets in our home. my husband and I were married in 2008 and purchased a lovely blue commuion set for our wedding, we included communion in our wedding ceremony as our first act together as husband and wife. Since that time this piece has had a prominent place in our home to always remind us of our foundation. I often smile as I look to it or dust it off with reverent love. But recently we suffered a great loss. The pain has been unimaginable but we are held firmly in God's grasp and are healing , Praise to God! Each day I look to this communion swet now and am filled with comfort as I remember once again the love of God for us and our marriage and the hope that He brings no only for our futures but for eternity and for today! It helps me so much to remember that God too lost His only child, and that He is reborn just as my baby is into God's kingdom, and that we are invited into his comfort all the time. Crosses, bibles, even my nativity scenes at this time of year, they all bring comfort and rememberance of our savior and our loving God, but this communion set has been something so special, so uniquely inspiring and comforting I thank you for crafting it and getting it to us, I thank you for your faith and gifts, and I thank God for all things. For it is promised to us that ALL THINGS work for the good of those who are called to His purpose, these times hurt, but my communion set helps me remember, this is just one of those 'ALL THINGS'."

" Thank you very much for your effecient processing of my order. It arrived within a week - the travel communion set is beautiful and much appreciated by our newly ordained curate. So thank you."

" The communion set arrived today and it is more beautiful than I expected. Thank you so much for getting it to us in time for our retreat with women recovering from addictions. These women are not used to having nice things in their lives and coming to the Lord's table with open hearts and being served communion with such beautiful service ware will make them feel very special. Thank you again for getting it to us in time. May God bless your ministry and your talent. "

" The order of communion ware arrived in good shape today. All I can say is that it is exquisite! Now there was a small extra little bowl/cup item included. Thank you for that. It'll be very handy for so many things... like the 'Nilla Wafers I give the little kids who haven't received communion yet! In truth, I haven't seen such a beautiful communion set in a long, long time. I'll be sending photos when we begin to use the set in November. Thank you so much. I'll be telling the other pastors in the area about your creativity and service. "

" Thank you for the quick delivery of the pouring chalice that we ordered. Your prompt production and shipment was very much appreciated!"

" The communion set 'Memorial' arrived Yesterday. It is perfect and just what we were looking for, a real answer to my prayers. We are a Church of Scotland congregation in a town of 3500. The Church of Scotland is the national Church for Scotland, born out of the Calvinist style of reformation. This new set is very much in keeping with what we believe communion should be. I am looking forward to the many years of service this set will provide. Thank you both for this wonderful gift. God Bless you in his service."

" I recently ordered three communion chalices with the pouring spouts. You sent me one in mid-August and the other two recently. I have had wonderful comments on them and had to say THANKS. They are beautiful. And I am proud of them not only because of their meaning and beauty, but as they were bought in memory of my younger sister who died in March. Thanks for all your work in making such wonderful items. "

" The dark blue communion cup was a big hit with my 2nd niece and was also used during the wedding service. THank you for all you did to get the orders to me in time and provide a meaningful wedding gift!"