HOME

What Cheer! (continued)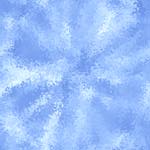 "Our order arrived quickly and in tact. Thanks so much. We love our communion set and your story! We are a spiritual community for the homeless. We worship outside in a park and that is where your beautiful pottery will serve us and the Lord. Thank you so much for your wonderful ministry."

" Just wanted to let you know the wedding set (Otoe) we ordered as a gift for our daughter's upcoming marriage arrived safely, and it is absolutely beautiful! The pictures on your website do not do it justice.Our daughter is thrilled with it. We are planning on having a small service during the rehearsal to bless the communion ware. I am sure that the set will enhance our celebration of the Eucharist at our daughter's wedding, and that it will become a cherished heirloom in their family. May God continue to bless you with much health, joy and success!"

" I just wanted to let you know our communion set has arrived for Peace UCC. We are very pleased with it and will use it for many years to come. Thank you for you very helpful service and we wish you blessed holidays. "

" I have enjoyed my last set of comunion ware purchased 2 yrs ago from you. This was a birthday gift given to me and I hold them very dear to my own heart. Thank You for the wonderful design. "

" This is the easiest ordering I've ever done. Thanks for your beautiful chalice and paten."

" The communionware set that I purchased from you for my church is still a blessing to our congregation each and every Sunday! Thanks again!!! "

" We love your pottery and have sent it into the world with multiple seminarians. Keep up the great work."

" Such wonderful work. I love the depth of your glazes. It's like I can see forever in them. Thank you for all you do. "

" Love your communion ware! We used it at our wedding, and have given it for wedding gifts for two of our friends."

" I have enjoyed my set so much. thank you for doing what you do so well."

" We love our traveling communion set and have used it several times for friends who were too ill to share communion on Sundays. Thank you for your ministry. "

" Dear Debra and Adam, WOW! is all I can say. We got home a little bit ago and when I opened the package I was delighted! Thank you so much for the extra effort to get it here so we could use it tomorrow in our Communion Service! It is a truly beautiful set."

" I cannot express to you how thrilled I am each time I visit your web page and how fortunate I consider myself to have two sets of your beautiful communion ware. I just hope and pray that in time I can convince my congregation to purchase a full set for our church. I hope and pray that the economic problems of our country will not have a negative effect on you and your work and that 2009 will be the best year you have ever had."

" Just wanted to let you know that I found a box from you on our porch when we returned from downstate tonight. I was surprised to have my order delivered already. I have opened it and checked all the pieces to make sure they were ok. You certainly packed them very carefully. I am so pleased with the communion set. It is absolutely beautiful. I know that Pastor will really like it. "

" Dear Debra, I did order the plate, it arrived today, and I'm so happy with it! I also am deeply touched by your meaningful message accompanying it. We will be doubly blessed each time it is used in our communion service. Thank you ever so much. God bless you and your work,"

" Thank you so much for the beautiful Intinction Set. I received it on Monday, which was sooner than I expected and very well packaged. What a talent, you are an amazing artist. "

" When I returned home today (from a Pentecost workshop in culturally diverse worship) my Otoe congregational set was waiting for me. It is exactly as I had anticipated. The gift you share with all who will come to the table set with this communion ware is a wonderful blessing. Originally I ordered this set for use on retreats I helped facilitate in the church where I worshipped; now it will be used in the (first) church where I serve as pastor. p.s. I love the "Otoe" native american spiritual connection."

" Our new communion pottery arrived safe and sound. You all do a great job of packing!!! We used our new sets to serve at both our tradional service and our contemporary service. Everyone loves them. Thanks so much for work that you do for our Lord!"

" I really meant to contact you sooner about our communion set. We have used it twice and we all love it. The quality of work is outstanding and it is beautiful. May God continue to bless you."

"Debra/Adam/Creative Geniuses, We have been very pleased with your communionware. Their simplicity, refinement, and crafted beauty are exceptionally striking in comparison to their overly-gaudy competitors. Many, many thanks for your designs, work, gifts, passion, and your friendly customer-service."

"The wonderful Communion Set that was given to me as I entered Seminary now sits on the Altar of the UM Church that I serve and it reminds me of my decision to follow God and also the dedication and artistry of wonderful dedicated Christians. Hopefully, I will be able to add a travel set to the pieces I now own in the next months. May God bless you and keep you in peace as you provide for God's people where ever they may be and regardless of what denomination they profess. The communionware is used in every celebration of Holy Communion. Now I use it during the Liturgy of Consecration by pouring from the flagon into the cup and then the cup raised for the Consecration prayer. The loaf is left plainly visible and the Worship leader lifts it up with the loaf on it and I then removed the loaf and break it as the symbol of Christ's broken body."

(re waiting list)"Adam and Debra! What great news! Yes, great news. Your ministry is affirmed and blessed. As for me, your products are gladly worth the wait and I will plan ahead!"

"How wonderful that God is blessing your business like this. Of course, as we've talked about before, God always does bless those who are 'about His work' and He is just staying true to His word by pouring out His blessings as you minister for Him. I pray that everyone involved in this 'ministry' will receive an extra measure of rest, peace and calm to be fortified during this busy time. P.S. We did receive the communion set I recently ordered in perfect condition and our friends will treasure it in the years to come."

"We received our order today and they are beautiful pieces. Thank you so much for your ministry. God bless!"

" I just had to tell you how pleasant it has been doing business with you! My order arrived on Friday, March 7 by priority mail. It was delivered to my door. The packing was excellent and the products are outstanding, I am so pleased, I would recommend you to everyone. We will be using our new communion set next Sunday, Palm Sunday. God Bless !"

" I received the Intinction Set today. I just wanted to express my appreciation for the beauty of the pieces. Thank you for sharing in our worship of the Lord as we remember the saving work of our Savior and look forward to His coming again."

"We wanted you to know that we loved and the children loved the chalices when we had ordered from you in the past. They are something that our new young members will have and cherish. We thank you for your talents and know that the Lord guides your team in making very beautiful pottery."

" Hello- I received my item yesterday. I wanted to make a point of emailing you because I wanted to say how much I love the craftsmanship and quality of your product. It is just beautiful. I looked for several days all over the internet for just the right item. I was about to visit a local Catholic church to ask about borrowing one for a drama that I am directing at our church in a few weeks. Instead, last Sunday, before leaving for drama practice, I tried once more and found you! Your items met what I was looking for. . . and with quality and beauty! I am so excited about them! Thanks again."

" Thanks so much! I received the Grapevine set in perfect condition, beautifully packed and it is lovely. We will rejoice in using it for the first time in celebrating the sacrament at Easter."

" We thank you for your service to our Lord and the ministry."

" Good Morning and Blessings to you from Vermont! I have just received one of your communion sets as a gift. It is the small disciple pattern, and I have to tell you, it is absolutely stunning! When I opened the box last night, I was so overcome that I just sat there and cried for a few moments. Even as I pen this note, tears come to my eyes and my heart is full. The annointing on the set is amazing, it is so powerful. Communion has, of late, become very special to me, and to receive this gift is truly a gift from our Lord. Thank you for your beautiful work and for following His direction. May God richly bless you and your family. God bless you and your wonderful ministry of creativity. The work of all your hands touches and blesses so many lives."

" Dearest Debra and Adam, My husband and I have been so busy preparing for the spiritual retreat weekend. Today starts the send-off for the Men's weekend, but I still wanted to write and tell you both THANK YOU, THANK YOU THANK YOU ! for all you did in helping us with getting the communion set. Debra the plate arrived Monday, it's wonderful !!!! thank you soooooo much for the extra effort you put forth in assuring this got to us ahead of time. We are very pleased - we love the chalice and paten communion set. (many will sup together with the Lord over the course of the next 3 days) and you are both a part of that blessing! I will definitely keep in touch with you as new weekends come up over the years and of course for any needs that we or others may have. You are a definite blessing to us all. . . and I can't thank God enough for pointing me in your direction."

" Received the pottery on Saturday—it's beautiful! Very pleased with it! Good job with shipping and service was great—thank you."

" I must compliment on the great work that you did on my recent order. I am very pleased and will definitely spread the word. Thank you again and God's blessings on your ministry."

" Thank you so much! The order was received today and in good condition. This will be a perfect gift for my friend who is graduating from seminary. Thank you!"

" I received my set today and I am so thrilled with it; I just know my congregation will be blessed by it. Thank you so much for your wonderful work!"

" I received the communionware yesterday. It is beautiful (as always). THANK YOU for the prompt service and for your kindness. I appreciate everything you have done for me. I am sure that our congregation will be blessed when they all see your handywork. What a Special gift God has given you. I look forward to the next time we need a special gift."

" Hello, Debra et al, I've recently started work as a hospital chaplain, and have been looking for a travel-size Communion kit. I figured I'd have to spring for the Almy kit ($350 at least, oy) until I saw your site. The church I grew up in used pottery vessels for Communion (made by a member of the congregation), and I've always preferred them to metal - to me, pottery has more life and soul than metal, which is especially important when working with sick people. As such, your sets were a perfect match. I ordered the Pastor set in cream, and received it a few days ago. It's exactly what I needed and wanted! The vessels are both beautiful and functional - simple without being overwhelming. I'm sure this kit will serve me - and those I care for - well for many years to come. Thanks so much for your wonderful work!"

" Adam and Debra: I recieved your box this afternoon and all made it here in one piece. Thank God and thank good packers! All of the items were beautiful! I know I will enjoy these pieces for years to come. They all will add a special and warm touch to the otherwise plain room in which we conduct our worship service. I'm attaching photos of my worship service here on the Iraqi base in northern Iraq.God bless you and your ministry as potters for the Lord."

" Got box of 2 of 2 today, all is well with it and all in one piece. I have to tell you, I am absolutely delighted with each and every item!! Beautiful and more than I expected!! Just love them all!"

" I have been blessed, after a long search, to find Ocepek. Really your products are exactly what I was searching for. Thank you again. May God bless you and Your ministry."

" We received the Communion Ware you sent us, last Friday. They are beautiful! And we are very thankful for your diligence. Your ministry will be in our prayers from now on. God bless you and thank you for your talent."

" Dear Adam and Debra, Thanks so much for the links for World Communion Sunday. It was so thoughtful. I used my new communion set for a wedding several weeks ago, and this past Sunday for my congregation at The church of the Master UMC. I told them that the potter making the communion set prays for the pastor and the congregation when she is making the set. This made communion even more meaningful for many in the worship service! Thanks again for your thoughtfulness and caring, as well as the beautiful communion set."

" It's as though the pottery was made by the Lord himself. . . we were very exuberated upon receiving our communion ware, it is very beautiful. . . we just received it today and may I add intact. . .we can't wait to use it in our Lord's supper service. May God continue to Bless and prosper your business in a very special way - it is truly a blessing what you do in making available such beautiful communion ware for those churches who celebrate the eucharist and may I add, may God continue to Bless those hands of yours that so preciously handle the clay that forms the pottery. We are very pleased with your promptness in shipping and the way it was packaged. Great Work! :-) P.S. When given the chance we will highly recommend your work to our other minister friends."

" I just wanted to say thank you for creating such beautiful communion ware - and for creating it with prayer. I am a new pastor and we ordered the new communion ware as part of a new beginning for this church. It arrived so quickly that we will be able to use it for the first time tomorrow at my installation service - a wonderful time of rebirth for all. "

" Just to let you know I received the Communion set safe and sound and in plenty of time for Saturday's service. It's really beautiful and will be perfect for his job as a chaplain."

" My travel communion set and carrying case just arrived this morning and IT IS BEAUTIFUL!! I cannot wait until I show the other pastors at a pastoral retreat this coming week! I will be honored to use this beautiful communion set with my parishioners, and I will remember each time I hold it, the love and faith that shaped these vessels, much like Christ the carpenter using His hands. Thank you so much for your ministry! May God continue to bless and keep you."

" I was so excited yesterday when the box arrived from the States. On opening it I was not disappointed. My friends had ordered the set , my choice, when I was staying with them before Christmas. It really is very special and not least because the communion sets are created in such an atmosphere of prayer. Taking home communions is a real priviledge anyway, and to have such a beautiful pottery set with which to operate is amazing. Thank you for producing them so lovingly. The leather bag to carry them in is also very beautiful."

" I received the First Communion set today and it arrived safe and sound. It is beautiful! And the color is gorgeous! I am very pleased with it and know that my friend will be delighted and will use it every day. I was so surprised on how quickly it came to Alaska. I didn't expect the pottery would arrive until Friday or Saturday. I will definitely be telling my friends about your business. And I know that we will be using you again in the future. Thank-you for doing such awesome work and for the prompt and wonderful service. Adam, I told my husband how friendly you were on the phone. It is hard to find that kind of reception any more. And thank-you for the all the prayers that you have prayed over this set."

" Dear Mrs. Ocepek I just received my order for the beautiful Wedding Communion Set, Otoe. I just can't tell you how excited I am to give this to my daughter and her future husband. They are getting married on April 5th and will use this for their communion. It's much prettier in person. They are just going to love it. Both teach and do mission work. They plan on going to Africa in about a year. They both love the Lord and I know this will be in their family for years to come. I will tell everyone I know about your business. I also love your personal story. I think God led me to your website. God Bless you in all you do."

" I just wanted to let you know that I received my order today and I love the set more than I can say. It's absolutely gorgeous and I can't wait to share a first communion with it! "

" Many thanks, the chalice arrived today it is beautiful and will be used in our bible study classes at our church , keep on doing the Lord's work."

"Just a quick e-mail to let you know that the new Chalice arrived safely yesterday. Thank you for your quick completing of the order, shipping and excellent craftsmanship."

" We are absolutely delighted with your comunionware. It is even more beautiful than the pictures show!"

" I just wanted to drop a line to say thank you for the excellent quality, service, and swift shipping of the chalice and paten we ordered from you. They arrived just in time for the launch of the new service we started they have been quite a blessing for us. We pray for God's continued blessings on your craftsmanship and business."

" We love the set we purchased from you for our family life center."

" I love the communion set I got my husband a few years ago. He has had many compliments on it."

" We have a family altar in our home. The grapevine communionware I purchased from you will first be used on Christmas as all of my family gathers to celebrate this holy day, then placed on the altar as a witness to all who enter our home. I just have a feeling my son and daughter will want to have their own communionware in their homes when they see the beauty you so diligently and lovingly created. I'm sure you'll be hearing from me again. Thank you for using your hands to share God's heart."

" We are happy at our church with the purchase of the communionware from your family business. It is serving us very well. Thank you!"

" The disciples communion set arrived safely today. i was so excited to see the package waiting for me on my porch. As i told Adam, this is a gift to a very dear friend, who is being drawn to the Lord's table.... it has been very tender to watch the Lord drawn her to His table. i know she will just love it. i am including your brochure so that she can read "about the communionware."..so that she can read about the love and prayer that goes into making each one. thank you so much, i know the Lord lead me to you from the internet.... He is awesome."

" The communion set that I purchased to use with my Hospice patients has added a physical and spiritual essence to my ministry. I hope to soon order sets for our Hospice staff communions. "

" I have enjoyed using the pieces I have purchased and have received many wonderful comments about them. Thank you for adding to blessing of communion. "

" There have been many approving comments about the communionware which I have purchased from you. It brings me pleasure every time the pieces are used knowing the prayers that it brings to each communion. Blessing to your potter."

" I bought a traveling communion set for a ordination gift for a friend & they LOVED it! Thank you so much!"

" We love the pottery communion set we received from Ocepek Pottery."

" Have ordered two communionware sets from you, and referred friends. Awesome quality, amazing service and perfect customer support! Thanks for everything."

" The communion set we ordered was a blessing to the newly ordained coulple we gave it to. They really like pottery and this was the perfect set for them! Thanks!"

" THANK YOU for being such a wonderful Blessing to us. I spoke with the pastor that I gave an intiction set to and he said that his congregation was blessed as he offered them communion using the set. It was the first time the congregation was able to partake in the sacrement in a couple of years. THANKS for making that blessing possible."

" I am really enjoying using the communion ware that you provided us. It is such a pleasure to see genuine artists at work doing things worthwhile."

" We sent a set of your communionware with our friends to Uganda last January. This November we visited and received communion from it. We were very humbled by the experience. Thank you for providing such beautiful yet affordable pottery."

" I Love Your communionware! i recommend you to my friends!"

" I truly enjoy using the pouring chalice, host container, and paten that I purchased from you in our worship services. They are well crafted, simple, and beautiful."

" I have enjoyed my set so much. thank you for doing what you do so well."

" I thank you for your heart and ministry with the pottery. I enjoyed speaking with Adam on the phone. I feel very blessed to have come across your website, phone number, and then to have spoken to you, Mr. Ocepek and have my questions answered! "

" Thanks again for your help with this. They are exactly what we were hoping for. We'll definitely come back to you again for anything like this in the future."

" We got the set and gave it to our minister. He was thrilled with the gift. It is beautiful and will be put to good use. Thank you."

" Just a final note on the communion set. We got back from the ordination. The communion set was on the altar and was given special recognition during the service. It is so beautiful and everyone commented on how lovely it looked. Thank you again for getting the set to her. It made the ordination that much more special."

" Thank You so much for your kindness. I really appreciate you going out of your way to meet the need for us. I am looking forward to seeing the chalice. I have wanted a hand made chalice for many years and have never been able to find just exactly what I was looking for. When I saw the pictures of your work, I was instantly impressed. You are gifted. I know that I will order from you again. I have a good friend that just was called as senior Pastor of a church. I will be ordering a set for him as a gift as well. Thank you again for helping us out. You don't know us and still willing to assist. We appreciate that."

" Thank you kindly! They all loved our set when we brought it, so we decided to purchase a set that the youth ministry could call their own. We appreciate your excellent service."

" We appreciate your communionware and will continue to use you as our source! We love our wedding set and the memorial set we gave as a gift to the hostess of our small group."

" I received the pitchers and bowls today and they are magnificent! I never invisioned thath they would be so nice. Thank God for your tallents and gifts! I only wish these were EBay purchases so I could sing your praises in positive feedback."

" Got the pieces today- They are exactly what I have been looking for- for a long time. Beautiful work- I hope and pray you will be blessed- I know they will be a blessing- they already are to me!"

" Thrilled! We are absolutely thrilled by the quality of your work. The pastel colors are beautiful! The application of the wheat to the flagon gives it a lovely presentation and makes it such a standout piece. The attention paid to creating and sealing the lip of the flagon was a very nice additional feature. The precision of the cutout cross on the chalice was another of the attention to detail that will help your pottery to become a treasure . We couldn't be more pleased. Thank you so much for helping us give a truly special gift."

" We will definitely spread the word of the quality and detail of your work!"

" "THE COMMUNION SET WAS WONDERFUL. I KNEW BY THE INTERNET IT WAS BEAUTIFUL BUT NEVER DREAMED SOOOO BEAUTIFUL."

" We are so blessed that the Lord led us to you and included this beautiful communion set for our celebration. We pray that the Lord will give you the desires of your heart!"

" My sincere thanks for your exceptional service! Your beautifully crafted communionware has arrived in great shape. I am looking forward to using it tomorrow morning for a church retreat."

" My order was received in perfect condition this afternoon. It is quite lovely. Of course, we knew it would be since we have seen your work previously. We will take great joy in using during our communion services. "

" The box was opened at our weekly meeting on Tuesday and everyone was so pleased. There was no damage as you packed the chalices very good.! We will dedicate the chalices in May at our first communion after the Lenton season. We plan to read your card that you had enclosed. "

" Thank you for the wonderful Memorial set we received this week! The Flagon in Otoe complemented our wedding set perfectly as well. Your work is wonderful. These pieces add an awesome dimension to our Lord's Supper celebrations. We use them in our small group settings as well. The Memorial pattern is being given as a Christmas gift to a blessed friend."

" I now serve two churches and I use the two sets of communionware exclusively. My people have really come to appreciate that as opposed to the other they were using. Thank you for what you do to make our ministry, especially the Holy Communion, more meaningful to our churches."

" We received the beautiful communionware that we ordered as a gift. We were absolutely delighted with the quality of your workmanship and the speed with which it was delivered. The set was used last Sunday for Communion and everyone thought it was beautiful. Thank you so much."

" Thanks Debra and Adam, for the quality communion chalices and plates we just received. They're beautiful and blessed our church as we remembered the Lord's sacrifice for us. God bless you and your ministry!"

" Our communionware arrived safe and sound and I wanted to thank you for being so speedy! We'll be using it this Sunday in church. The chalice and patens are so lovely and will fit in perfectly in our little country church. Thanks again from all us Methodists down here! Smiles and Christmas Blessings to all of y'all"

" I just wanted to let you know that I received my order in mint condition and I am so pleased. They look even better in person than they did on the website (and I was really impressed by the great packing job!). Thanks for the prompt shipment."

" This is to let you know that I received the Elder Communion Set today, unpacked it, and found it even more beautiful than I'd expected. In December, my wife will celebrate the tenth anniversary of her ordination to the priesthood in the Anglican Communion. She was ordained in the Province of Uganda in East Africa. I have wanted to find the right gift to celebrate her ministry, and I wanted it to be a travelling communion set. Yours was the finest and most personal that I found on the internet, and I'm overjoyed to be able to have it as a gift for her; it is just right. I know she will be surprised and delighted as well. It has not been an easy ministry time for her, but your beautiful handiwork will give her strength and faith for the road ahead. Thank you so much. All God's blessings for you and your work."

" Thank you so much for the chalice and paten w/basket that I recently ordered from you on E-Bay. I received the order on Monday, November 21. I appreciated the quick delivery. Everything arrived in excellent condition. Just to let you know I bought this for my daughter who is being ordained as a Lutheran minister. She wanted a chalice and paten to use for retreats and other occasions away from the church."

" Hi Debra and Adam, Just wanted you to know that everything arrived safe and sound. I had quite the audience around me as I began to unpack the boxes. Many oooos and ahsss later, everyone agreed that the pieces are beautiful!!! Thanks again."

" I just recently ordered a Communion ware set in the Otoe design. I just wanted to tell you we think it is just beautiful. It is prettier than what the web sight shows. Our church minister liked it so much, that he plans to order something in the near future. My family plans to give the new Communion ware to our new church sanctuary in honor of our parent's 58th wedding anniversary. Thanks for such beautiful pottery."

" You may recall sending 2 chalices and patens to New Zealand earlier in the year. Today on our church's 30th anniversary and we formally presented them. They were then dedicated and used in the celebration of communion. The prayer of dedication was as follows: Lord today we give thanks for all the people who have given faithful witness to the presence of you, our God. Thanks for their faith, and their tireless work, so that we can worship freely, and we can have a deeper relationship with you God, with one another, and to serve in the power of your Spirit. Because of their contributions and so many others before us, they have helped to shape us here. Today we recognise the love gift of new Communion vessels from our current Session Clerks and Wardens. We ask you to bless and preserve these cups and patens for the sacred use of celebrating the life and death of our Lord, and Saviour Jesus Christ. We thank you for these gifts and pray that they may symbolise the centrality of the gift of your life for us and the necessity of our giving one to another as generously and immeasurably as you gave. May you our God be with us as we all strive to be faithful witnesses to your word and lead a life worthy of our calling. Amen. Prior to that I read out 'The Clay's Journey' that you had included in the box. So many people cmmented on the beauty of the ware and we feel truly blessed to have these items to use in our worship. Thank you."

" I just wanted to let you know -- my husband and I ordered the chalice and paten for our daughter and (future) son-in-law as an engagement gift, to be used at their wedding and then again when he completes the RCIA program to "officially" become a member of our church. They were both surprised and delighted, and very touched by the gift -- our daughter is already talking about 'passing it down' to the next generation. Thank you for your beautiful products."

" Dear Adam and Debra, Last evening I went to church and unpacked the communion pieces (which had arrived MONDAY! Wow.) Everything is in perfect condition and even more beautiful than pictured on the internet. And was I amazed...the chalices are more lightweight than I thought pottery could be! I really love the pitcher design, too! Thank you for explaining the "lip" on the pouring chalice. This is something NEW for our church to use; we hope that it will go well for us. Debra, your ministry is a wonderful one....each of us can contribute. Thank you again for your service."

" I want to thank you for the beautiful pottery communionware that you make. Every time we use the sets we have, there are comments about how lovely the pieces and how they fit in with the colors in our sanctuary. One of the plates and one of the chalices are used each week by the Hispanic congregation who use our church each Sunday afternoon."

" Our pastor was thrilled with the pottery. She especially loves the fact that it was hand thrown. The pieces were absolutely beautiful. Thank you so much. We are indeed interested in the baptismal bowl and a matching pitcher. Let me know what I need to do to get the order moving. Once again, thank you. Your work is beautiful."

" I received the package today-the set is beautiful! Thanks!"

" I received my order today. What amazingly fast service! And nothing was broken. I was in total awe at how well you guys wrapped my chalice, ciborium and paten. Terrific job! And they looked even better in person than they do on the Web Site. Thanks so very much."

" I received my wedding chalice yesterday and it is beautiful - just what I was looking for. Thank you so much."

" HELLO, I HAVE JUST RECIEVED MY ORDER AND CAN'T WAIT TO SHARE IT WITH THE OTHERS. I KNOW IT WILL TRULY ADD TO OUR BOAT COMMUNION. THERE IS TRULY A HEARTFELT PRESENCE IN THE POTTERY KNOWING IT WAS DONE BY HAND AND NOT BY MACHINE. THANK YOU SO MUCH. WILL DEFINETLY SHARE THE FEEDBACK FROM OTHERS. GOD BLESS MUCH CONTINUED SUCCESS."

" The music box arrived today and I love it. I plan on using it in my prayer ministry. God has truely given you a gift in creating pottery. Will continue to spread the word."

"Your pottery is absolutely beautiful."

"I love my communion chalices."

"Thanks so much for your quick response to my message. The work is very nice and I'm sure my friend will be delighted. I was particularly happy to find a music box that wasn't just ornamental, but functional as well, like the candy dish. I will certainly point others in your direction. Thanks for your excellent service!"

"Love your products!!"

"My sister loved the communion set that I ordered from you for her marriage. I am eye-ing some of your other items for my own personal use."

"I recently purchased a communion ware set to give to my church in memory of my father who passed away in 2004. When I received the box, which was packed wonderfully, I could not wait to open it. As I unwrapped each piece my heart raced with pride. It was the most beautiful set I'd seen. When my father was living he portrayed "Simon" for 20 years in the Last Supper pageant that they had at his church on Maundy Thursday. I couldn't think of a better way to memorialize my father by giving a set like this that represented what a wonderful Christian he was and how much he loved Jesus. I had the pleasure of having it dedicated in his memory on Feb. 6th. On Ash Wed. the set will be used for the first time for communion. I will be proud not only to receive the body and blood of our Lord from this set but to also know that the memory of my father is being a part of that. Thank you so much for capturing my loving and caring father in this set."

"We love our communion ware here at the church."

"My order arrived yesterday and I wanted to let you know how pleased I am with the travel communion set. The overall quality of the set and the weight in the hand are just great. Please be confident that I'll be telling all of my colleagues about your work!"

"I received the chalice today [Fri] It will do just fine. We used the communion ware last evening at the Maundy Thursday service. Everyone who saw the ware commented on it, how much they liked it. They like the idea of the travel set for the choir, also. It was a blessed evening to use every thing the first time. Thank you to everyone in you company for your help and caring service."

"Thank you. Your work is beautiful."

"We love Ocepek Pottery!!!"

"Love your products! Quality merchandise, superb service."

"(Our church) loves the blue chalice & paten you made. It 'fits' the church perfectly. Thank you."

"God has put it on my heart to have communion at home. I searched the web for communion sets. Anyway, I fell in love with the Wedding Set a few weeks ago. But when I opened the box, I sat there and cried for several minutes. I was absolutely overcome by it's beauty. You can just feel the Lord's anointing. I felt it in the spirit that this was created out of your love for our Savior. I can't WAIT to share it with others. Thank you so much, your gifts have truly blessed me in a way that's hard to describe!!!"

"We are delighted with our home communion sets!"

"You know how much I love you and your pottery! God bless you and Merry Christmas!"

"I love your store. Visit everytime I'm in Akron."

"Beautiful pottery - wonderful people."

"We love the communion set. You make great pottery!"

"I have purchased an intinction set from you previously and it was beautiful. Thankyou for your loving ministry in the name of Jesus."

"Love the communion pottery I bought for our congregation!"

"We have given your pottery for gifts several times. It is always well received and appreciated. Thanks."

"The communion sets are beautiful! They were given as gifts to pastors and they adorn the communion table for Sunday services."

"Received the beautiful bowl. Thank you! I know my son is going to love it!"

"The travel Communion Set arrived quickly and is beautiful. Great workmanship and service. You can't beat that. Thank you and may God bless the work of your hands!"

"Your products have always been above board when it comes to craftmanship and quality."